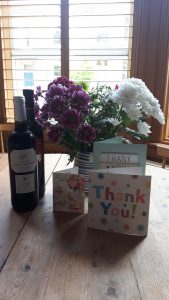 "Ian is friendly, focused, calm and extremely supportive and I highly recommend him as an excellent tutor to give that much needed assurance and expertise for the achievement the student requires." – Ms C.C.
"Ian has done a wonderful job, helping [my son] realize his potential which has in turn increased his confidence. After each lesson, my son feels happy, has a greater feeling of understanding and self satisfaction that he understands his subjects. Ian is extremely knowledgeable and professional, but more importantly has connected with my son and was able to assess very quickly where additional support was needed. He is a wonderful tutor!" – Mrs P.P.
"Ian is methodical, supportive with a calm and warm manner" – Ms J.A.
"Ian has been perfect for my son. Calm, kind, professional, competent, he has instilled my son with confidence and knowledge and boosted his self-esteem. He loves his subject and is able to impart this on his student. An exceptional teacher who we can highly recommend." – Mrs I.W.
"Ian has been wonderful with my 13 year-old son, who enjoys and looks forward to their lessons together. I highly recommend Ian as a maths tutor." – Mrs J.B.
"Excellent tutor. Teaches to how best suits our son. He is loving the tutoring and now getting good grades in his mock exams." – Mr M.F.
"Ian is very pleasant, gets on well with my son. He explains things very well." – Mrs S.A.