"Ian has been tutoring my 14 year old daughter in maths for a few months and it`s been a huge success. He is patient, understanding and diligent. Couldn't praise him highly enough" – Mrs L.R.
"Ian is extremely good at explaining topics in great depth, in a way in which the student can understand clearly, and also retain that knowledge. Ian explains how topics are linked to each other, and breaks each one down into bite-size pieces. In conclusion, we are VERY pleased with Ian and I would highly recommend Ian as a tutor." – Mr K.S.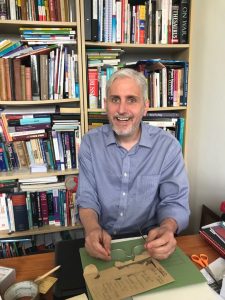 Who is Your Maths Tutor?
Ian Wild BSc (hons), CPhys, MInstP, MBCS is an experienced educator, author, software developer, and solutions architect with over 20 years' experience in the field of software design and implementation. He is also a certified AgilePM Agile project management practitioner and a recognised authority on the design and development of e-learning platforms. Ian has a passionate interest in educational methodology and alternatives in education. He is a specialist in the use of technology in education, having written or been interviewed for numerous magazine articles on the subject. Ian is author of the popular textbooks for educators Moodle Course Conversion: Beginner's Guide and Moodle Math. A third book, this time focussing on software development, Moodle 3 Developer's Guide, was published June 2017. Ian was also technical reviewer of Science Teaching with Moodle, Moodle Multimedia and Practical XMPP.Ian's interests are many and varied but he does particularly enjoy teaching maths, physics, chemistry and computer science. Ian strongly believes that one-to-one tuition can not only bring exam success in these subjects but also, helped by Ian's great enthusiasm for teaching and education generally, instil in students a lifelong drive to learn.
Learn more about Ian and his work at
LinkedIn
– the social networking site for business types.
Please do not hesitate to contact Ian if you would like to talk more about how he can help you, your children, or someone you know achieve success in mathematics, physics, chemistry and computer science.
Ask to see Ian's Enhanced DBS Certificate for complete piece of mind.